Investments in Romania
Combine the advantages of a rapidly growing country plus our vast experience in the investment sector and convert them into a successful project!
Do you wish to invest in Romania? We have the experience and the solutions!
Since 2004, we have been successfully consulting hundreds of investors for the implementation of their investment plans in Romania. Our sectors of expertise include:
Greenfield investments, for industrial or logistic projects
We focus on the investor's approach, searching for the most suitable and realistic solutions.
We collaborate with one of the top contractors of industrial and logistic spaces in Romania, who has built and delivered so far > 1.300.000 sq.m. of such properties.
Our solutions are "turnkey", from A to Z, starting from the market study and the selection of the right properties for your needs, including the permitting process, the construction and the delivery of the facility in "ready to operate" status.
For this kind of projects, we can extend our services to include the challenge of finding the right personnel and almost anything else you may need.
(Obviously, together with our partners, we also can facilitate to you excellent legal, accounting and tax consulting services for such a project).
Investments in properties and residential developments in Romania
In the past our company MORE Real Estate Services (member of MORE Group) had reached the top 10 of the largest Real Estate Consulting firms in Romania (according to EY).
Since then we decided to switch this activity from "a business with tens of employees" to a "boutique company, with less than 10 clients, to whom we can offer quality services".
We usually get involved in investments with a minimum value of 200.000 Euros. But for our clients who have set up their Romanian company using our services, we get involved in helping them find any kind of property they need, in Bucharest and several other Romanian cities.
Our expertise is in the field of:
A. Income generating assets (packages of apartments, commercial spaces, office or industrial properties with annual income)
B. Lands in Bucharest, Cluj, Timisoara, for residential developments. In such a project, we can be in charge of finding the property until the sale of the apartments and the successful exit.
Agriculture
We have provided our consulting services for several transactions of large plots of agricultural lands in Romania (>50.000 hectares in total), always following clear criteria and principles, avoiding the "too good to be true" situations.
We renew our list of agricultural properties 3 times per year and collaborate with all the necessary experts of the sector, to control each document and information that may reach us.
Taking into consideration that the investment in buying or renting agricultural lands in Romania is a project that requires time and respect on all legal steps, we remain by your side from the beginning to the end of the process, we don't just "spot the property and wish you good luck".
EU and National Grants
Throughout our active presence in several sectors of the Romanian economy, we have collaborated with serious experts in the field of submitting applications for EU and National Grants, to support new investments or other projects. Together with them, we have successfully obtained financing of important projects, from EU or National sources.
This is a service we offer only to clients who set up a company in Romania using our services.
Our solutions for such a project are 100% customized, to perfectly match your needs and business plan, starting from the identification of the right Grant, until the application and the final approval, or even the implementation (if this is asked).
It is also possible to present you solutions for bridge financing or other financial instruments you might need, to implement your investment.
Bank Financing
We do know several "key" persons in the Romanian Banking Sector, but this does not mean that "we can arrange for you loan approvals that no one else can".
Only for our clients, we can take over projects of bank financing, once we have confirmed that our client has the necessary equity for his own participation.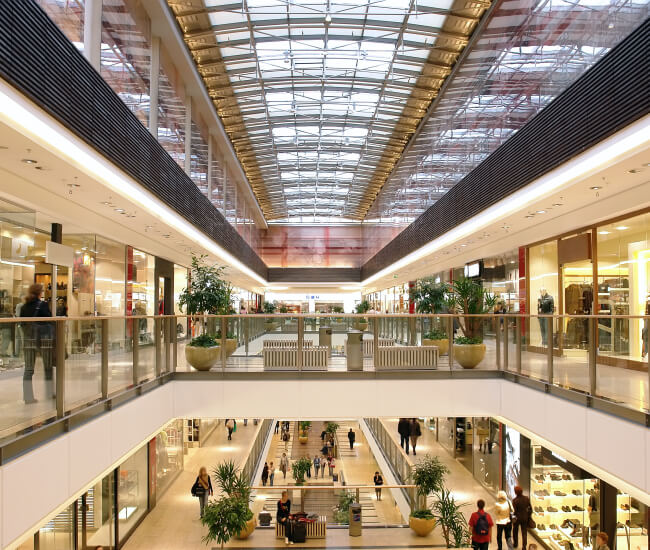 Commercial Real Estate
Only for our clients, we offer services for the investment on the right Commercial Real Estate assets.
Consulting and in-depth analysis on the market trends and how the citizens rate various commercial locations and properties.
Identification of the right asset, either located on High Street or in Mall / Commercial Center.
Construction / Renovation with excellent quality
"Turnkey" Delivery
Other sectors
Research and Development
Human Resources
Constructions
Environmental Services
Photovoltaic Projects
Biogas and Biomass projects
ITC